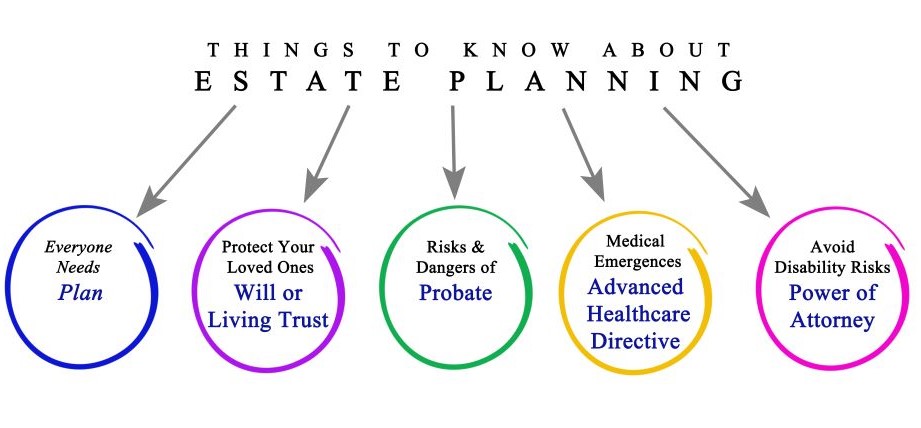 If you care what happens to your assets after death, and who should be appointed to care for you in a time of need, the contact our office about receiving estate planning services. Our attorneys are experienced at drafting these documents with a personalized touch.  We familiarize ourselves with your goals and concerns, your assets, and your family structure.  We will work with your existing accountants, financial advisors, life insurance advisors, bankers and brokers as appropriate.
Those who should consider executing estate planning documents:
Parents of Minor Children
Non-US Citizens
Individuals with Beneficiaries who have Special Needs
Individuals with Beneficiaries who are Young
Individuals with property located in different states and/or countries
Blended Families
Divorcées
Retirees
Unmarried Partners
Individuals where a Baby was born since they last executed estate planning documents
Individuals where a loved one died since they last executed estate planning documents
Individuals with estate planning documents that are more than five (5) years old
Individuals who drafted their own Will or found documents online (we are happy to review to ensure the documents are legally sufficient).
Everyone
Types of Estate Planning Documents:
Last Will and Testament
Codicils (amendment to Last Will & Testament)
Trusts (Inter Vivos, Testamentary, Revocable, Irrevocable)
Durable (Financial) Power of Attorney
Medical Power of Attorney (Healthcare Proxy)
Advanced Directive
Living Wills (end of life decisions)
Spousal Waiver of Election
Beneficiary Designations
Special Needs Trusts
Religious Instruction
Deeds
We are also experienced in estate litigation.  If you are a beneficiary, executor or family member who has concerns about a particular estate, we are happy to advise you of your legal rights.